Shashi Tharoor has been bashed many times on social media for his stupid comments and statements. Probably he forgot about all that and has again made a very funny statement appreciating the Congress IT cell head for helping Congress and Rahul Gandhi gain more Twitter followers.
In his statement given to Times of India, he has made full praise to Rahul Gandhi for gaining more followers with his tweets and statements. He said Rahul Gandhi's enthusiasm on social media, his wit, energy and sense of humour are all on display. This is a man whose engagement on this platform speaks to a wider engagement with politics. There is no 'reluctance' on display here, only commitment and passion to make a better India."
"I think it is his work on the ground that has really made him stand out of late and has carved this dynamic image of Rahul as a constructive and attentive statesman." 
Tharoor said the party's social media team under the "energetic" leadership of Divya Spandana had done some "terrific work" in the past couple of years to carve out a "unique niche" for the party.
But this man Tharoor forgot that it is the same Ramya who was caught teaching all their party workers how to create Fake Accounts and Bots in Twitter. The bots are not controlled by humans, they are machine operated which are only used to gain more Fake followers and get more Retweets and Likes for every posts.
When the video of Ramya went viral, the entire Congress had to face massive embarrassment and defend themselves calling the video was edited. So, we should ask Tharoor if this is what he appreciated Ramya when he said she has done UNIQUE things for the party.
When Tharoor says, Rahul Gandhi increased his followers all of a sudden, many social media activists did a fact check on his profile which found that most of his followers were not real. The followers were from some unknown countries like Uzbekistan, Turkmenistan. These did not have any activities on their profile and were given some numbers to all their names which clearly showed they were bots or Fake accounts created to increase the followers of Rahul Gandhi.
This was exposed in all newspapers as well. Take a look!
So, did Shashi Tharoor appreciate these BOTs which helped Rahul Gandhi increase his followers? Congress IT cell head Ramya has also been caught many times spreading fake news and photoshopped images which has made the Congress bend its head in shame. Just recently she used an edited image of BJP advertisement to spread fake news and got trolled on social media.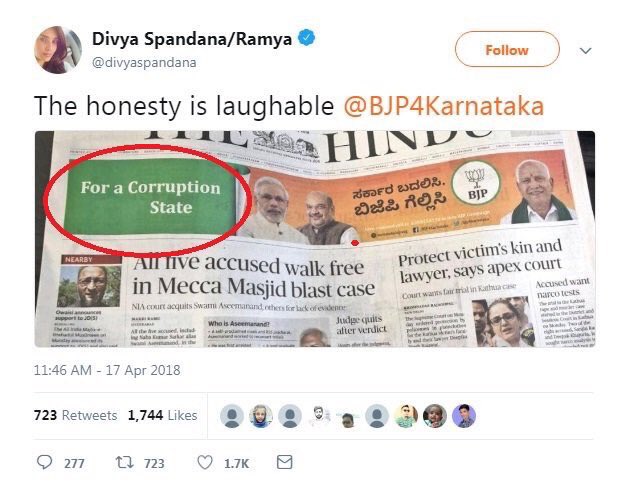 The other funny part is Ramya was also caught for her old tweet in which she was praising absconder and cheat Vijay Mallya as the Nicest and Genuine person. It is said that Ramya was also the brand ambassador for the Kingfisher and was sponsored on a trip to Hong Kong by Vijay Mallya. So, the Congress again had to face questions from people who demanded them to explain their connection with Vijay Mallya who has looted the banks of India.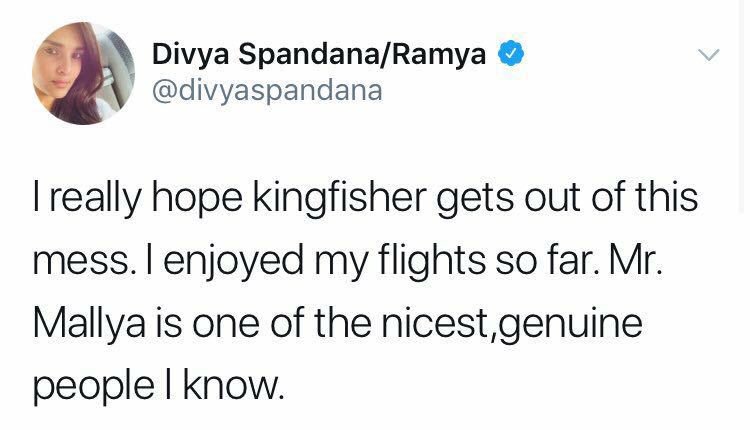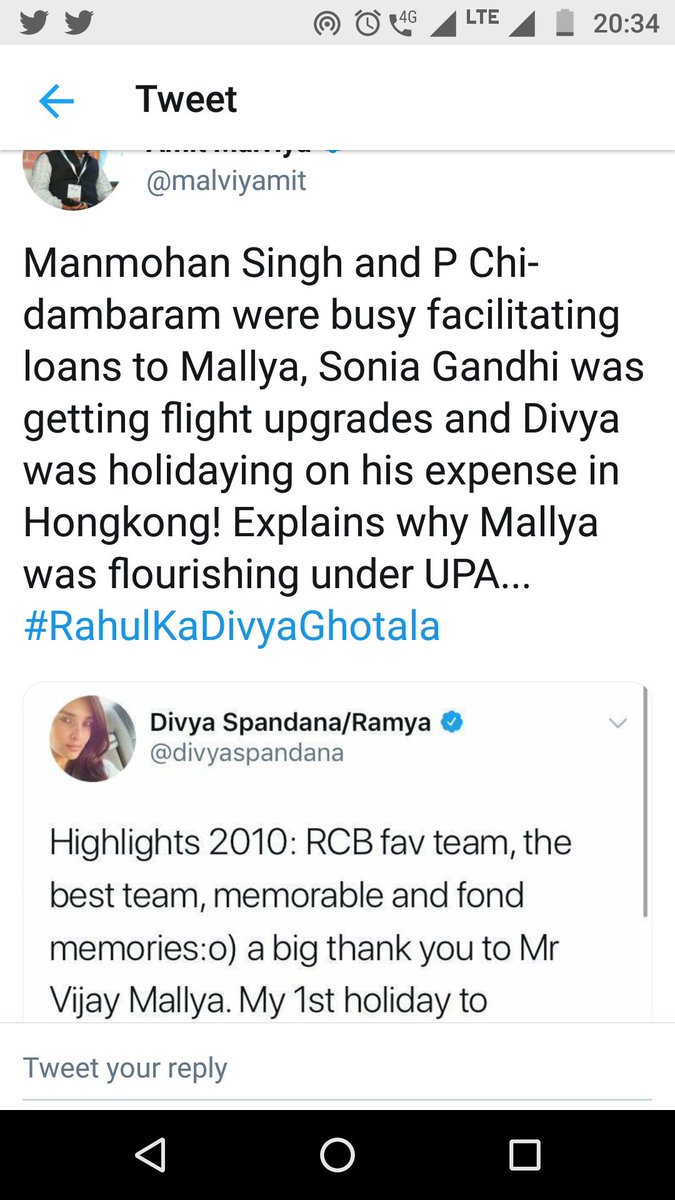 A case was also booked against Ramya for using abusive words against the Chief justice of India and calling him a Bench Fixer. With her political intentions to malign the sitting Supreme Court Judge, Ramya made baseless charges against the CJI which made a person file case against her in the Supreme Court of India demanding proof and documents for the claims she made.
Case booked against Congress IT Cell head Ramya for insulting the Chief Justice of India and calling him bench fixer!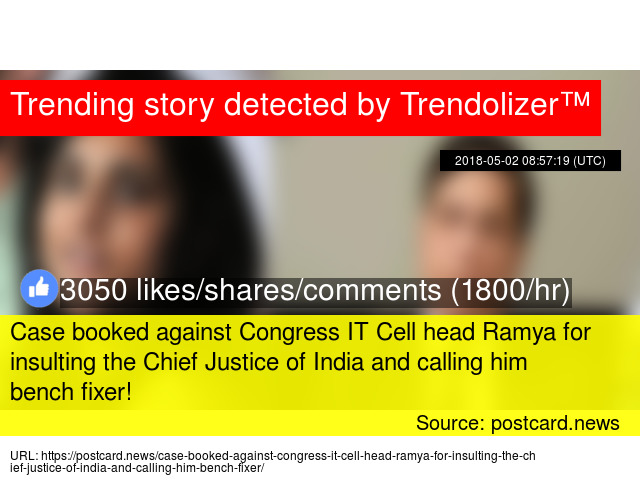 One thing we need to notice here is, Rahul Gandhi never speaks to media or people when asked directly, he only goes on Twitter to answer…..Why?? Because it is not him who answer the questions, but his Robotic Team which makes tweets for him. From past 6 years, the whole country is observing the capabilities of Rahul Gandhi and his real intelligence. So, it is out of his capacity to make jokes, or sarcastic comments or give witty answers during the conversation. So he depends on his team to write for him while he only reads from chits and papers. He has even failed to read correctly from the paper which is the live example of his efficiency.
So, Shashi Tharoor before blindly praising anyone should at least know the credentials of the person.
---
Power Punch