The Punjab National Bank-Nirav Modi fraud case shows how corruption has gone into the very bone and marrow of state-owned banks. It all started when the PNB MD, Sunil Mehta, make a shocking announcement that their bank had detected a "fraudulent and unauthorized" transaction worth Rs 11,400 crore.
It was only then the plotters, Nirav Modi and his partners came into focus who were booked by the CBI for allegedly cheating Punjab National Bank of over Rs 280.7 crore in 2017. Their Rs 280 crore fraud had now reached over Rs 11,400 crore.
Now, every day we hear stories of people getting arrested and scam unfolding further and in the midst of all this drama, acclaimed author Shobhaa De had pointed out one intriguing thing which definitely demands attention.
We know about Shobhaa De's massive crush on Ex-RBI governor, Raghuram Rajan, as she wrote an entire column over his 'Sensex' appeal when he came into power. Now that Raghuram has parted ways with the Indian government, it seems that Shobhaa De's love for him has faded, too.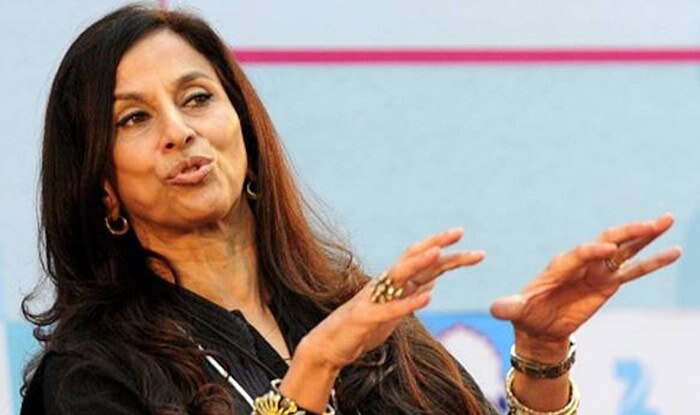 Excuse me, but what was Raghuram Rajan doing when all this PNB wheeling and dealing was going on?
Excuse me, but what was Raghuram Rajan doing when all this PNB wheeling and dealing was going on?

— Shobhaa De (@DeShobhaa) February 20, 2018
This tweet from the ultimate Modi and BJP hater- Shobaa De was quiet surprisingly shocking. The lady, who always stood against the BJP government pointing up issues against them, has shockingly risen up a question against the former RBI governor leading to talk of the town scam in India right now.
It was quite shocking to see that Shobaa De, lady you were one of his most ardent supporters and criticized the government for not retaining him. Got floored by his personality, did you?
People over the twitter have also agreed on this tweet by Shobaa De and reacted positively by supporting over her question. It seems she has made a right point this time.
Raghuram Rajan was busy giving lectures on tolerance and diversity. https://t.co/tTe4qBTKi0

— Kanchan Gupta (@KanchanGupta) February 20, 2018
He was the one supervising all of this on behalf of his political masters

— Manjeet Bagga (@Goldenthrust) February 20, 2018
The Global Diamond jeweller Nirav Modi and his uncle Mehul Choksi's scam is said to have been started since the year 2011 itself. Then what was the former RBI governor has been doing during his governance? Why couldn't he detect this huge scam? Was he not aware of it? Or was he pretending to be unaware?
An RBI governor administrates all the banks state-owned banks under him. RBI supervises all the banks under it. What was the former governor doing his tenure of work? Was he not capable enough to detect and stop this big billion scam?
Previously the Congress heads were strongly demanding to get back Raghuram Rajan back to his post after his tenure ended in the year 2016. Was the actual intention of Congress? Were they trying to hide their scams through his hands? Well, the answer is a yes or a no, or it can be anything.
PM Modi and his Central government was blamed by the implementation of GST and the demonization act. The Congress party had blamed PM Modi and the present RBI governor Urjit Singh for taking inappropriate decisions. But the acts taken by the Modi Government actually worked for the benefit of the nation.
This Law maker had earlier slammed Raghuram Rajan
Dr. Subramanian Swamy had earlier slammed Raghuram Rajan during his tenure. What do you feel? Did this Rajya Sabha MP know about the ill- intentions of Rajan?
The lawmaker Dr. Subramanian Swamy had previously written to Prime Minister Narendra Modi recommending that he "consider terminating the appointment" of Reserve Bank Governor Raghuram Rajan "effective immediately or when his term ends" in September 2016.
In his letter to the PM, Dr Swamy had accused Dr Rajan of an "apparently deliberate attempt to wreck the Indian economy," and contends that the RBI governor is "mentally not fully Indian." since he continues to renew the Green Card issued to him by the US government.
Swamy had earlier said that Rajan is "not appropriate for the country" and alleged that he has "hiked interest rates in the garb of controlling inflation that has damaged the country".
---
Advithi