In a shocking incident, a secret underground mini city has been discovered in Varanasi very close to Kashi Vishwanath temple. Varanasi which is Prime Minister Modi's constituency was in shock after the Senior Superintendent of Police RK Bharadwaj discovered that there was a secret underground settlement taking place in Varanasi.
SSP Bhardwaj who was on patrol duty on Monday night was inspecting the progress of the work order of removing settlements that were encroaching in the Dalmandi area. The Dalmandi area had many illegal encroachments and illegal migrants who had occupied the area over the years. Bhardwaj then noticed a faint light from under the basement near the Hafeez Mosque where the work of the basement was underway.
When he entered the basement to inspect, he observed there was vast underground settlement in the area with more than 40 settlements constructed one after the other. He said there was separate area for parking as well and was shocked that such huge security breach happened in a place of high sensitivity. When the entire area was checked, it was found that the basement extended from Dalmandi area to Beniya Park road. The area covered more than 2 lakh square feet of unauthorized encroachment. The SSP was shocked at the development and slammed the police officers and security personals. He ordered for an investigation and asked them to submit the reports immediately.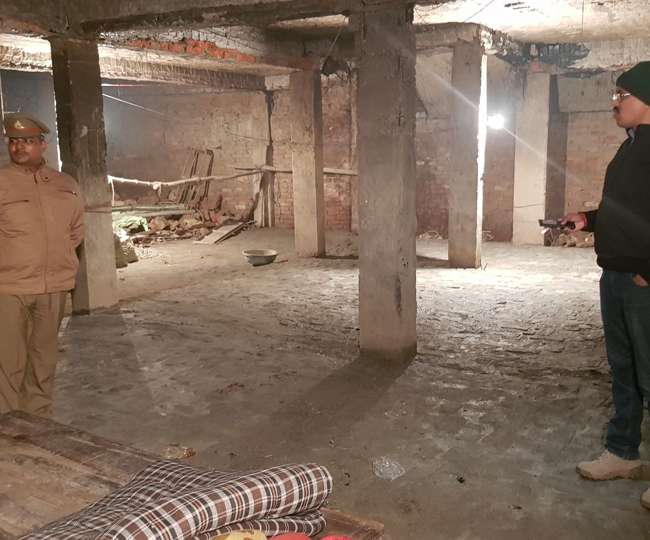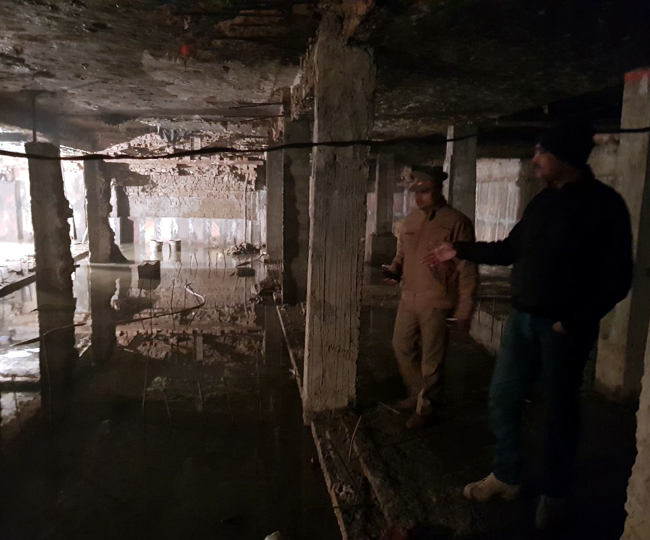 Further it is said that the entire area more so looked like an illegal market place and there were large number of containers kept in the basement. The police refused to comment on what the containers had. The basement went upto the mosque area and had connections to the mosque which raised further doubts. The SSP ordered the area surrounding the mosque to be dug up for further investigation. SSP Bharadwaj said that this kind of situation is indeed dangerous as there were no signs of a whole market being set up under Dalmandi area.
The area near Kashi Vishwanath temple is a highly sensitive area which is under the radar of terrorists since long time. After PM Modi contested from Varanasi, the security threats from terror organisation increased considerably in the city. The IB had previously submitted many reports regarding Varanasi being the prime target for terrorists. And now with the news of underground settlement, the police are in state of shock as to how could anyone build such huge underground settlement without being caught.
It is definitely a failure of the intelligence agency and the Varanasi Development Authority which has neglected such huge breach of security. The police said once the reports are out, the higher authorities in the centre will be consulted for further actions.
Source: https://www.timesnownews.com/india/article/pm-narendra-modi-underground-city-mini-city-varanasi-kashi-vishwanath-temple/189756
---
Aishwarya S