Yesterday, India again witnessed the brazen attitude of goon politicians who took law and order for granted and attacked a common man. The son of Congress MLA Haris Nalapad, Mohammed Haris has mercilessly attacked an innocent man in a restaurant.
Mohammed Haris who is also the  General Secretary of the Youth Congress wing, along with his friends visited a restaurant in the UB city mall day before yesterday where he and his goon friends have attacked a man called Vidvat. Vidvat and his friend were in the same restaurant having dinner. According to Vidvat's friend, Vidvat had broken his leg a few weeks back and therefore was stretching his leg as he could not move. Same time Mohammed Haris and his friends arrived to the restaurant and Nalapad allegedly got angry about Vidvat stretching his leg out and confronted him. Vidvat told that he had broken his leg and was not able to fold it, for which Nalapad got angry and demanded him to apologize for stretching his legs. When Vidvat refused to do so, he got angry and then both of them had a verbal argument and immediately his goon friends surrounded him and started to attack him.
Bangluru Shanthi nagar MLA's son mohammad Nalapad transh a youth in a upscale restaurant for not moving is plastered leg. Absolute act of VVIP madness. pic.twitter.com/6zoaWNMyjm

— MUGILAN CHANDRAKUMAR (@Mugilan__C) February 18, 2018
Nalapad's friends first punched Vidvat on his face and smacked a liquor bottle on his head after which he collapsed on the ground. Mercilessly they started kicking his stomach and hit him on his injured leg. They broke his nose and Vidvat immediately went unconscious. Despite his friend pleaded for mercy, the goons kept hitting him. His friend asked the cafe owner for help but all of them stood as mute spectators and did not come forward to help him.
Only after they stopped beating him, his friend took him to the nearby Mallya Hospital where he was admitted to ICU. His family members were informed later who filed a police complaint in the Cubbon Park Police station.
But the brazen attitude of these goons did not stop as some of Mohammed Haris friends again barged into Mallya hospital and threatened Vidvat's family against filing complaint. But until today morning, the police did not arrest Mohammed Haris saying that he was absconding. His father MLA Nalapad lied to the people saying he did not know where his son was, but today morning it was found that Mohammed Haris was hiding in his home for 2 days. The police were instructed to remain quiet and warned against arresting his son. But after massive protest broke out in Bangalore demanding the arrest of Mohammed Haris, the police now had to forcefully arrest Haris and filed case.
These criminal Netas have no fear of law and the shameless police act in the hands of these goons. It is shame that these criminals are allowed to roam free causing a threat to the society and people. This is not the first time, MLA Haris sons have been caught in goonda act. In April 2016, one his son was involved in attacking a watchman near the Bowring Institute in Bengaluru. According to the security guard, Haris son had beaten him badly and kicked him in the parking area after a verbal argument. But even then, there was no action taken against this goon and was let free.
Even today the situation hasn't changed and these criminal netas are given tickets and made to win elections. We should feel ashamed for electing such people who have become a threat to the society. These goons think being MLA or MP's sons is a matter of pride and have extra power to abuse common man. They think they are above law and no one can ever question them.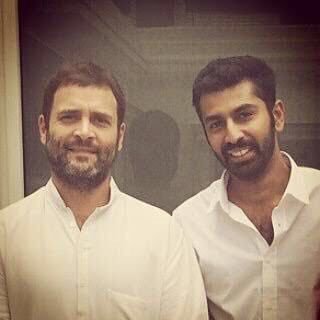 Check how brazenly they pose with guns in public…..Just because he has POWER???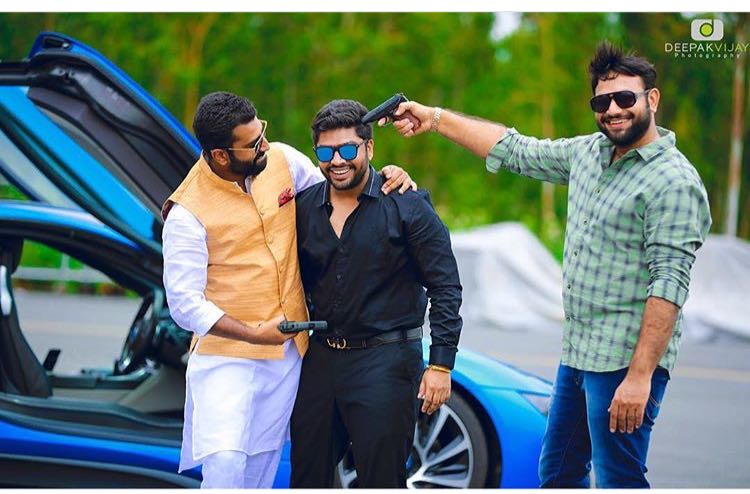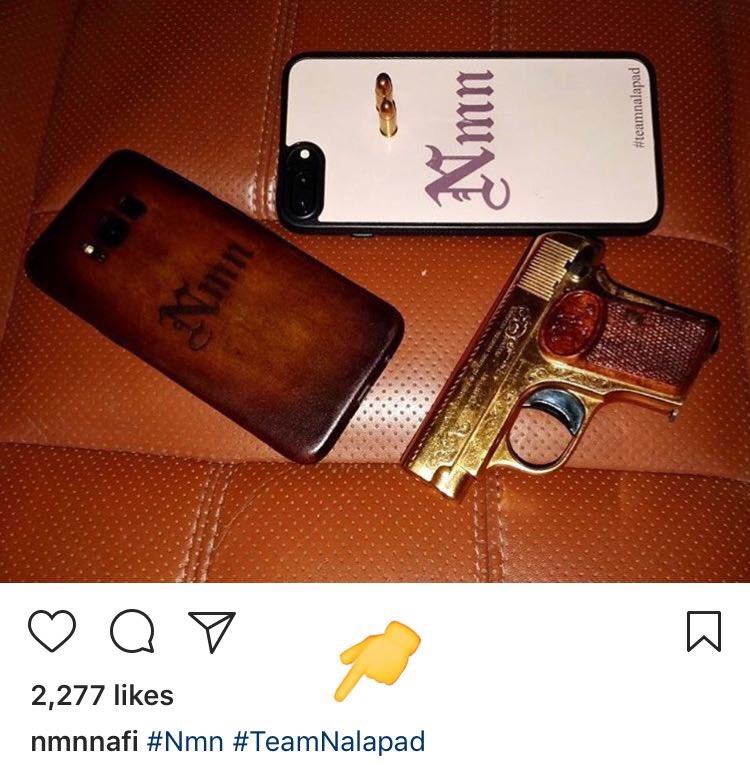 Unless people teach a perfect lesson, this is bound to continue in every place and in every state. This is not a small issue to be forgotten as it may happen to anyone of us tomorrow and no one will ever come to our support.
Take a look at the way these goons have thrashed this innocent man….
Imagine your family member was in his place! The system will only support those with money and power and not common people and righteous citizens. So, if you really want to stop such incidents in future these goon MLAS should be kicked out of electoral politics and shown their place in jail. If not the people will be ultimate sufferers.
---
Aishwarya S