Known as a man for all seasons, veteran Congress leader Oscar Fernandez has handled tricky negotiations with north-east rebels, government and party matters and has been into Congress politics since decades. Fernandez was also a close confidant of former Prime Minister late Rajiv Gandhi.
Considered a trusted aide of Congress President Sonia Gandhi, 72-year-old Fernandez has made a cheap act of not paying his worker for almost 4 decades.
Gopal Poojary, who had been working under Oscar Fernandez for about 4 decades, has claimed that the Congress leader has intentionally cheated him by not paying his salary from past 40 years!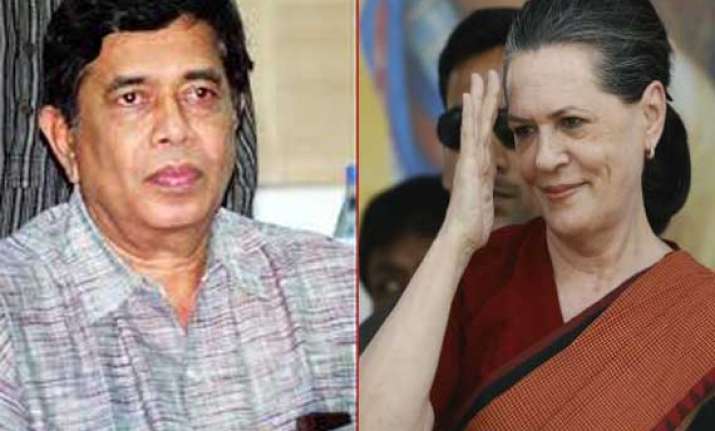 This man had pleaded the Congress leader to pay his salary, as he had to run his family with his income. He had also begged for money at the time of his daughter's wedding but the leader denied it and ignored Gopal. Later it was his friends who helped him financially and arranged for his daughter's marriage.
Gopal had also written a registered post to CM Siddaramaiah, pleading him to grant his salary but he did not get any reply from the Chief Minister as well. Gopal who has been working for Oscar Fernandez and for the Congress party since past 40 years, now believes that he has wasted his life working for Congress party.
"I have been working for Congress party in Udupi and under Fernandez for the past 40 years. But now I feel that I have wasted my whole life and energy behind these people who lack humanity. I am drowned with loans now and there is no one to help me. I had written to CM Siddaramaiah but he too has not answered back. Congress has already lost its now and has no future in India" says Gopal Poojary.
Fernandez denied to obey orders of his close aide – Sonia Gandhi as well.
The Congress leader who was once a close aide to the Gandhi family did not mind to obey the orders of Sonia Gandhi as well. Congress has proved that its leaders are getting corrupt each day and their reign is on the verge of getting depleted soon. The party that has no unity among them, what good can it think for the nation?
Fernandez was earlier trapped in a Controversy regarding his wife!
K. Udayakumar Shetty, the member of the BJP State Executive Committee, said that two incidents which had taken place showed that Congress had double standards in the way it treated people.
Addressing presspersons, Mr. Shetty said that in the first incident, some Congress councillors in the Udupi City Municipal Council (CMC) had abused and manhandled a person of a minority community, Ronnie D'Mello, during the Council meeting. This incident was a blot on the district. He demanded legal action against them.
In the other incident, at an official meeting on the integrated development of Udupi district held at the Deputy Commissioner's Office, Blossom Fernandez, wife of the Rajya Sabha member, Oscar Fernandez, was sitting in it. While Mr. Fernandez could participate in the meeting as MP, his wife, as a private citizen, could not.
This was a violation of protocol. The district administration and the Congress should explain how this violation of protocol was allowed. Mr. Shetty released a photograph showing Ms. Fernandez participating in the meeting. "Both these incidents show how the Congress treats an ordinary citizen and how it treats a MP's wife," he said.
Besides, Mr. Fernandez was the MP from Udupi Lok Sabha constituency five times and then Rajya Sabha member for four times.
He was also a Union Minister. But his contribution to the development of Udupi parliamentary constituency and the district was a big "zero".
Source: thehindu.com
---
Kshitija