The headline seems something taken from a movie. It seems Rambo-inspired because such things happen only in such movies and aren't believable in real life. But this story is not fictional. This story is about the unbelievable valour of an Indian soldier and is recorded in the annals of history.
This historic event is from the 1962 Indo-China War and is about Rifleman Jaswant Singh Rawat who was just 21 when he attained martyrdom. He is nothing less than a legend for the Indian Army. Not only that, but his exemplary courage impressed even the Chinese.
The Sino-Indian War was coming to an end as Chinese troops kept on advancing into Indian territory while brave Indian soldiers kept fighting them even when they didn't have political support or the necessary accessories to fight a war.
Just weeks before ceasefire was called, Jaswant Singh Rawat's battalion, The Garhwal Rifles, was engaged in an intense battle with the Chinese army at Nauranang. But due to lack of resources and manpower the battalion was called back. But one man decided to stay back against the invading Chinese Army – it was Jaswant Singh Rawat.
It is said that he enlisted the help of Nura and Sela, two local Monpa girls from Arunachal Pradesh, to set up a firing ground. The ensuing battle would be known as the Battle of Nauranang.
Jaswant picked three areas to set up his weapons, and for the next three days he single-handedly fired at the Chinese army from these spots. In this unimaginable effort Jaswant killed almost 300 Chinese soldiers!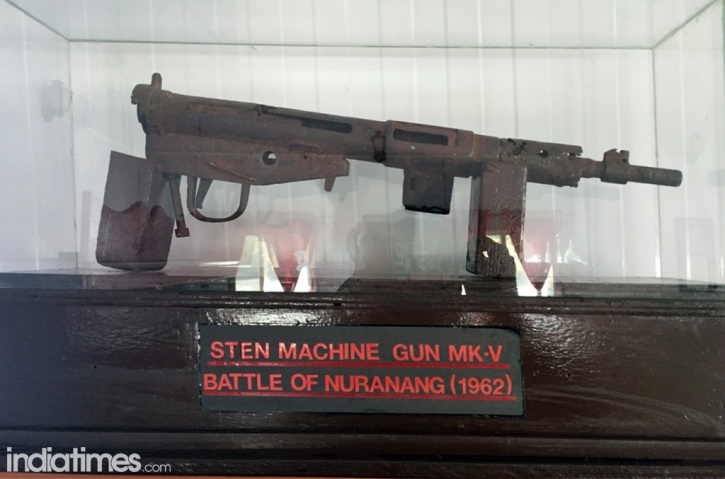 Understandably, the Chinese army thought that they were facing a large defence. But they had no way of finding out as to how many Indian troops were they actually against.
But the truth couldn't have remained hidden forever. On November 17, Rawat was surrounded from all sides by Chinese troops. When the attack began, he knew he would be captured, so he shot himself dead to avoid ending up their prisoner. Meanwhile, a grenade blast killed Sela, but the troops managed to capture Nura alive.
Legend has it that the Chinese cut off Jaswant Singh's head to take home as a souvenir. But after the war they returned his head. The Chinese were so impressed with Rawat that they even gifted the Indian Army a bust of Rawat made of brass.
The area where Rawat last stood his ground was named Jaswantgarh. A hut was built over that area, where a dedicated staff prepares his bed, shines his shoes, irons his clothes, all as if he were still alive.He was bestowed with the Mahavir Chakra posthumously, and is still considered a serving officer.
He is almost considered a deity by the local populace. His brother, Vijay Singh Rawat, believes that Jaswant's case should be reopened and he should be awarded a Param Vir Chakra.
One is forced to think about how Jaswant fought alone for 3 days, yet received no help from the Nehru government during those 3 days. Couldn't some more troops have been sent to support him?
The reason why India lost the war was because Nehru was running orders from New Delhi. What should have been left to the commanders and senior officers on the ground, Nehru was doing that from his chambers.
When a loss in the war was apparent, he immediately gave up on his support to the army, and the situation was so terrible that some of our soldiers were up against the Chinese bereft of guns. One may agree or not, but Jawaharlal Nehru was responsible for the deaths of these soldiers.
---
Vinayak Jain**