In very strong words, Justice Arun Mishra has come down heavily on those lawyers who go on TV and media give statements against Judges indirectly pressurizing them on the case. Arun Mishra who is a judge in the Supreme Court blasted some of the lawyers who have disgraced the judicial institution and said that they will not survive if the institution is destroyed.
Justice Arun Mishra and UU Latil who were handling a medical college admission case felt they were being pressurized a lot by a bunch of lawyers.  On April 5, the bench had stayed an ordinance issued by Kerala that regularised admissions to the two medical colleges.
The issue of lawyers and judges going to media for publicity became a big talking point after the 4 judges of the Supreme Court went to media complaining against the CJI. Ever since the incident occurred, most of the lawyers have chosen the media route to pressurize the Judges on different cases.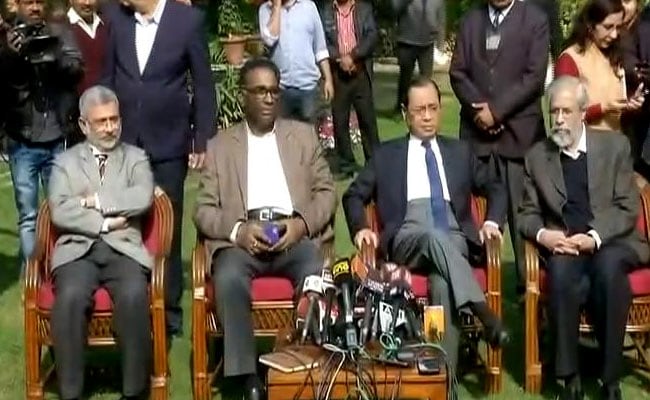 Keeping this in mind, Justice Mishra said  "When a judgment is passed, you go to this and that TV and discuss court proceedings. Everyday this is happening. Who is spared in this court? Every judge is targeted. By one arrow you want to kill all. You people are destroying this institution. If this institution is destroyed, then you people won't survive."
The judges who went to media had claimed that they had issues with CJI regarding the allotment of cases to judges. This was in particular to the Justice Loya death case and Ram Mandhir case which was politically motivated. The whole media drama was plotted to pressurize the Chief Justice of India on Justice Loya case which was being used by Congress to target BJP President Amit Shah. The Congress also went to the extent of impeaching the sitting CJI seeking support of all opposition parties. But after they did not receive any support, they even went for an appeal in the Supreme Court only to get embarrassed again and finally withdrew the case.
The CJI had allocated Justice Loya death case to a bench headed by Arun Mishra which was not convincing for the Congress. But ultimately bench headed by Arun Mishra had declared that the Loya's death was natural and there was nothing suspicious. The family of Justice Loya had also given statement that the death of natural and they suspected no foul play.
After this incident, the entire judiciary has been divided which has only degraded the institution. Justice Chelameswar, who is retiring on June 22, turned down an invitation from the Supreme Court Bar Association (SCBA) for a farewell in his honour stating personal and health reasons.
But the main reason seems to be the huge divide in the judiciary after he went public against the CJI. The entire institution has now been maligned just for Congress's gimmicks and their political ambitions.
---
Power Punch