After the advent of the Modi government in Delhi, the people were left with no option then to believe that even the administration could be digitized. From Indian Railways to the Prime Minister's Office (PMO), all the government departments were regularly solving the people's problems through social media, especially through Twitter. The best example was how the Ministry of External Affairs (MEA) under Sushma Swaraj functioned.
A Pakistani man had even said "You are our only hope after Allah. Kindly instruct the Indian Embassy at Islamabad to issue us an Indian visa" to Sushma Swaraj after his 14 year old girl needed to undergo an open-heart surgery in India. External Affairs minister Sushma Swaraj had responded to him saying "We shall never let down your hopes. Visa will be granted immediately".
Such was the efficiency of Sushma Swaraj. But India may not see her service as a minister after the 2019 Lok Sabha elections as she has said that she won't be contesting the elections hence forth. The Vidisha MP Sushma Swaraj said "It is the party which decides, but I have made up my mind not to contest the next (Lok Sabha) elections".
The 66 year old Sushma Swaraj added "I have not been active for a year because of a kidney condition. You can't judge whether I am active based on whether I have attended election meetings or not. Today, LK Advani comes to all meetings, blesses us, sits in parliament. To say that I am not active just because I didn't attend an election meeting for a year…if you think that means I should be out of politics, it is unfair".
From becoming the youngest cabinet minister of north Indian state of Haryana to becoming the Member of Parliament for seven times, she has done everything to be called as the Iron Lady. Even after her kidney ailments, she didn't quit from the service of the people. In 2016, Sushma Swaraj revealed about her health issues saying that "I am in AIIMS because of kidney failure. Presently, I am on dialysis. I am undergoing tests for a Kidney transplant. Lord Krishna will bless".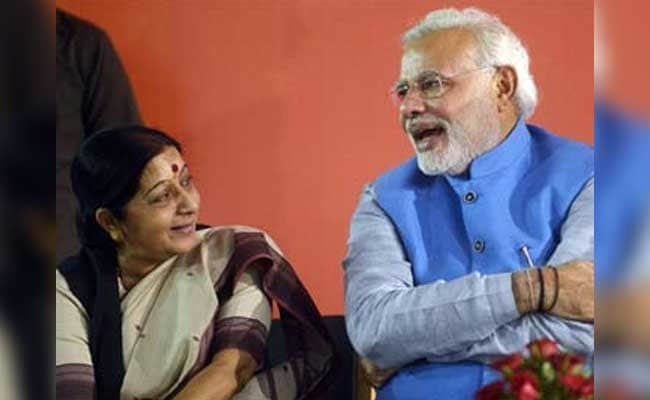 RELATED ARTICLES: