In a massive set back to Vijay Mallya, the UK court granted permission to Enforcement Directorate official of the Indian government to take control of Vijay Mallya's properties in the United Kingdom.
The bench which recently pronounced the verdict against Vijay Mallya and in favour of a consortium of 13 Indian banks had given permission to authorities to seize the properties of Vijay Mallya to recover the massive loan amount of Rs 9,000 crore which he had willfully failed to repay the banks. The Debt Recovery Tribunal (DRT) ruled that Mallya owes the consortium Rs 6,203 crore plus interest amounting to Rs 9,863 crore. Now, the UK court has given permission to the ED officials to enter into the sprawling estate near London and seize his possessions. TOI Report
The TOI reported that according to the June 26th order, the court has given permission to enter the Ladywalk, Queen Hoo Lane, Tewin, Welwyn, and Bramble Lodge, Queen Hoo Lane, Tewin, Welwyn, including all outbuildings of Ladywalk and Bramble Lodge to search for and take control of goods belonging to the first defendant (Mallya)".
Following this, Vijay Mallya had pleaded the Indian government for mercy saying he is ready to repay the loan amount and return to India. However, the Indian government was in no mood to trust Vijay Mallya who deliberately tried to cheat the country and banks despite many warnings.
According to report, the SBI has already started auctioning his assets in UK and the first auction has resulted in the recovery of Rs 963 crore of the 1,600 crores he had got. So, in the following auctions, the other banks are likely to recover the entire amount of Rs 9,000 crore.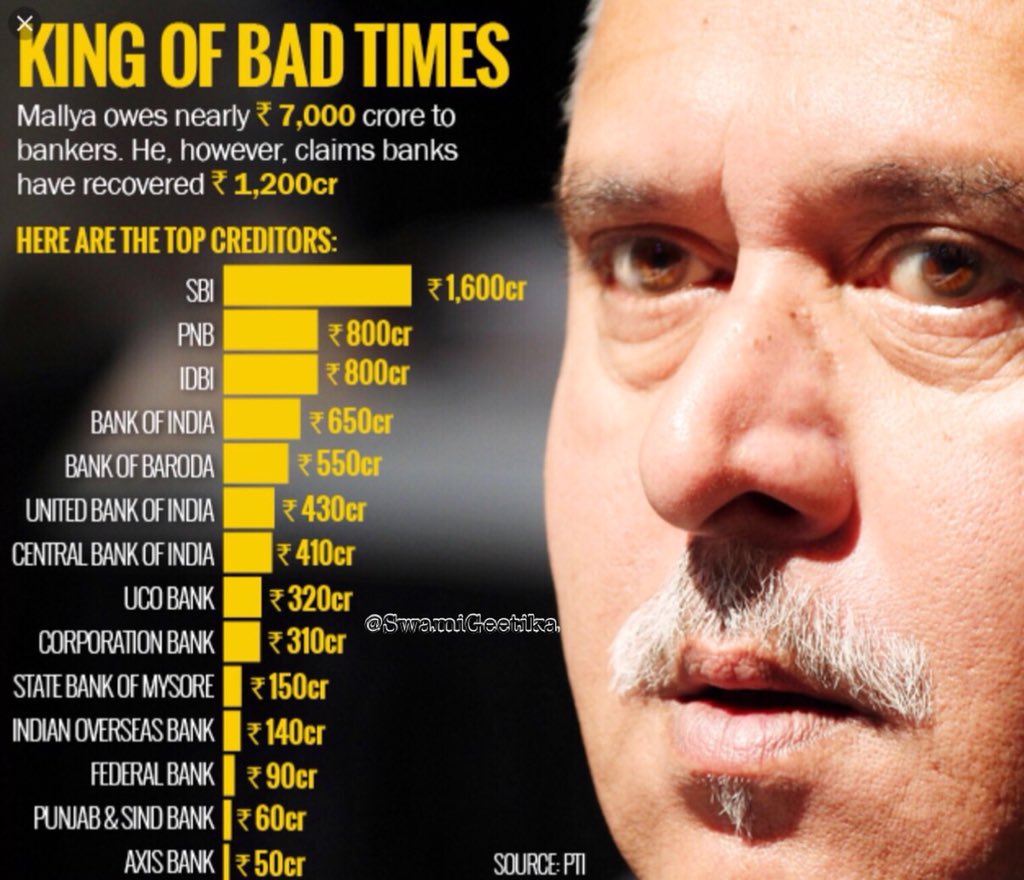 It is not just a body blow to liquor baron Vijay Mallya, but also for those politicians who helped him get such massive loans during UPA government. These people are today hiding because it is pretty clear that once Vijay Mallya is brought back to India, he will reveal all the names of those people who helped him flee India.
This action of Narendra Modi government has really proved that they wouldn't let these black money holders and frauds escape like the Congress government did for 10 years.
---
Power Punch