The Congress party has faced a big embarrassment as Rahul Gandhi's close aide Randeep Singh Surjewala faced a massive defeat in the Jind bypolls. What makes the victory of BJP in the Jind bypolls, even more bigger is that the BJP won in this constituency for the very first time. The BJP candidate Krishna Middha won with a very comfortable margin and secured 50566 votes.
Jind Result Final:
BJP -50566 votes
JJP -37631 votes
Cong -22740 votes
LSP -13582 votes
INLD – 3454 votes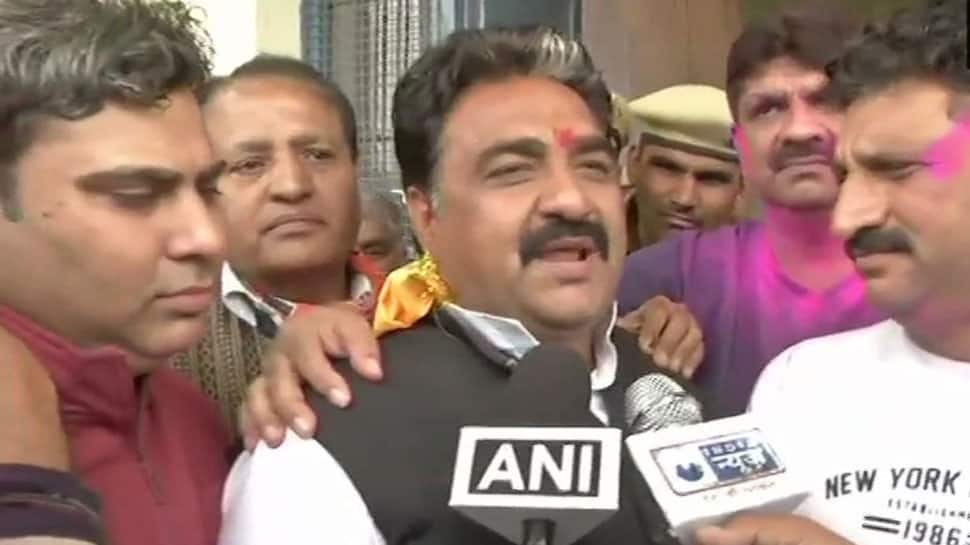 What made the defeat even more disastrous for the Congress party was that it couldn't even bag the second spot as the Jannayak Janata Party (JJP) candidate Digvijay Singh Chautala secured 37631 votes, which was over 15000 votes more than that of Congress candidate Randeep Singh Surjewala.
The runner up Jannayak Janata Party (JJP) was a new party and it was formed just a month back by Hisar MP Dushyant Chautala after a split in the INLD following a family feud. But Congress party couldn't even overtake a month old party.
The bypoll was held as the Indian National Lok Dal (INLD) legislator Hari Chand Middha died in August 2018. Krishna Middha who won from BJP is the son of late Hari Chand Middha.
The voting was carried out on 28th January and nearly 76% of the 1.72 lakh voters exercised their voting rights. But after the counting ended, as usual, the Congress party tried to reduce its embarrassment by saying that the EVMs were tampered. The police resorted to Lathi charge to control the Congress mob.
This victory is very massive for the BJP because Haryana that has 90-members in the assembly will go for an election very soon as the tenure of the house will end on November 2, 2019. So there are high chances of the current Chief Minister Manohar Lal Khattar returning to power in the state assembly election which will be held in the month of November or December this year.
---
Hansika Raj