Every time I write or think about corruption, it's expected  that a selective few parties will run away with the top honors. Some of the most decorated parties have played their part in looting the nation & leaving nothing for the common man. Newspapers and news channels carry news related to these scams. The accused always have a common answer – I plead not guilty. Did they end up watching Rustom too many times?
Let's look back at some of the biggest scams in the Indian Political History. We haven't numbered any of the scams as they are not placed in any particular order. However, these are scams that have plundered the national exchequer.
2G Spectrum Scam – We live in the world of 4G, but corruption is not a two-day affair. A Raja was the Telecom Minsiter. Many power brokers and political behemoths were also said to be involved. The Ex Prime Minister's speed of delivering speeches was slower than 2G.
Commonwealth Games Scam (2010): India's performance was totally eclipsed by IOA President, Suresh Kalmadi. We finished second with 101 medals, but Kalmadi was interested in the other ranking. Business Today magazine estimates that the games cost 70,000 Crore ($11 Billion). Kalmadi made sure that even half of the amount was utilised.
Saradha Scam (2013): Mamata Banerjee's TMC officially shielded the key people involved in the scam. This was a chit-fund scam carried across Bengal, Odisha, Assam & Tripura. The Saradha group collected $4-6 Billion (24,000-36000 crores) from 1.7 million depositors before it collapsed in 2013. Many TMC members were allegedly involved.
The Maharashtra Irrigation Scam: There were financial irregularities of Rs 35000 crore in Maharashtra between 1999-2009. This was an alleged Government scam when Pritviraj Chavan from the Congress was the CM. NCP Chief Sharad Pawar's nephew Ajit Pawar was the 'big player'.
Delhi Airport Land Scam: According to the CAG (Comptroller & Auditor General of India) 1.63 lakh crore was lost by the people of India due to a deal entered between the Airports Authority of India and DIAL (Delhi International Airport Limited) for the lease of land.
Ultra Mega Power Saving Scam: CAG reported that one big company was the main beneficiary. Reliance Power limited allegedly made 10000  crore from the project.
NRHM Scam: Top politicians from the BSP were under investigation. UP politicians looted US$1.6 Billion (10000 crore) from National Rural Health Mission.
Stamp Paper Scam: Abdul Karim Telgi was the mastermind. Many government officials teamed up with him in selling duplicate stamp papers to several banks and companies.
Coalgate (2012); CAG found out that the coal was not auctioned. It was only distributed to a few specific companies. As always Ex PM Manmohan Singh was not answerable. The CAG final report indicated that a loss of 1,86,000 crore had been incurred.
Wakf Board Scam 2012: The chairman of Karnataka State Minorities Commission alleged that 27000 acres of land had been allocated illegally. The value of the land was misrepresented up to Rs 2,00,000 crore.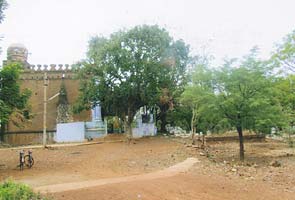 Source: Wikipedia & Quora
---
Tony Joseph