The brave women Shayara Bano who went to Supreme Court against the practice of Triple Talaq, which ultimately lead to the ban of Triple Talaq is all set to roll out her next fight against injustice for women. Shayara Bano was a victim of Triple Talaq who was thrown out of the house after which she decided to go to the Supreme Court. After the Supreme Court verdict, the government today tabled of the The Muslim Women (Protection of Rights on Marriage) Bill 2017 making the practice of Triple Talaq a criminal punishable offense.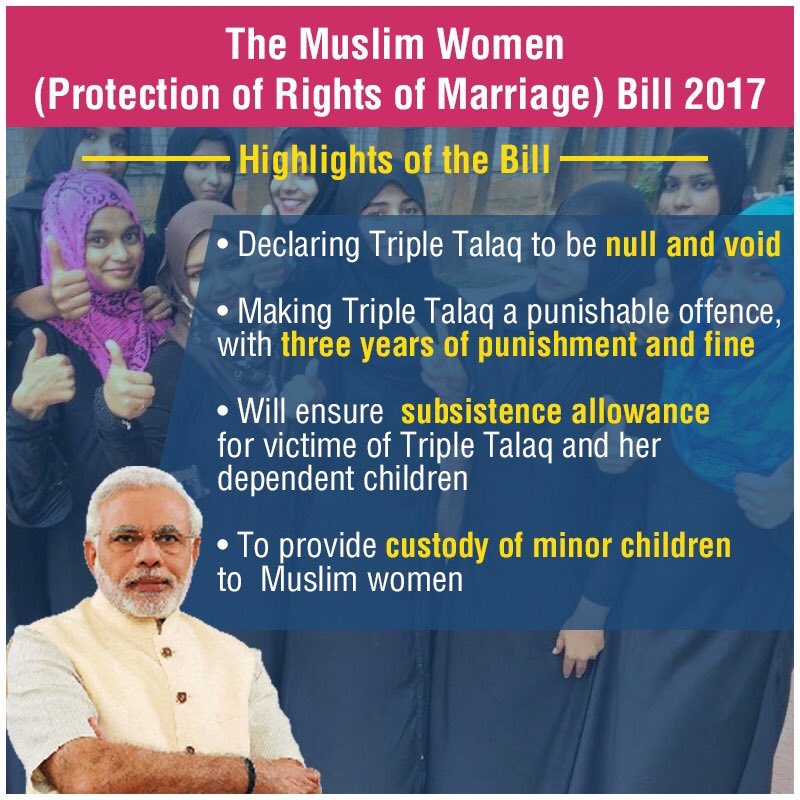 Shayara Bano who expressed her satisfaction regarding the bill said that this is not the end and she will continue to fight against the illegal practice of Nikah Halala and polygamy which is prevalent among the Muslim community.
Nikah Halala is a cruel practice in which a Muslim women divorced by her husband if intends to get back to her husband will have to get married to another person and consummate the marriage and then divorce him. Only after this practice will she be able to get back to her husband. This is a complete cruel practice which demean the dignity of women. This practice has turned out to be a business for many brothel houses who misuse the hapless women and push them into prostitution. In a desperate attempt to save the marriage, many women get married to a stranger and consummate the marriage. But there is no guarantee that the husband will take her back.
'A women sleeps with a stranger to save her marriage' : the other face of Triple Talaq that common people do not know!
Polygamy is another unethical practice which allows Muslim man to marry 5 ladies at a time which is opposed by many Muslim women saying that it is just a way to exploit women in society and treat them as baby producing machines. Shayara Bano said that these two criminal practices must end and Muslim women should get equal rights in society.
#TripleTalaqBill | "I will once again file petition to 'ban polygamy' and 'nikah halala' in the top court"https://t.co/3LGhF74TLL

— Republic (@republic) December 28, 2017
Speaking to ANI, Shayara Bano said, "After triple talaq I feel even ill practices like polygamy and nikah halala should be banned in our society. The way in which women are tortured in the name of these ill-practices should be stopped." "I will once again file petition to 'ban polygamy' and 'nikah halala' in the top court," added Bano. Bano further averred that she will continue her fight against ill-practices among the Muslim.
The triple Talaq Bill is getting massive support from all Muslim women across the country.
Agra: We are really happy that the procedure started by Modi Ji & Yogi Ji for Muslim women is going to succeed. This day will be more significant in Muslim women's life than Eid or Bakrid: Faiza Khan, victim on #TripleTalaqBill pic.twitter.com/vbbY6WmHaM

— ANI UP (@ANINewsUP) December 28, 2017
Lucknow: People like us who have been divorced & those who are threatened with divorce would be benefited from this law. If a law is formed for Triple Talaq just like there is a law for domestic violence, we will get some relief: Huma Khayanat, victim on #TripleTalaqBill pic.twitter.com/k3ygNopAme

— ANI UP (@ANINewsUP) December 28, 2017
---
Aishwarya S