The Congress is the epicentre of all riots, violence and all anti National activities in the country. This party has time and again proved they will go to any extent in politics to win votes.
Suddenly since 2-3 days, all BJP ruled states like Maharashtra, Madhya Pradesh and Haryana are witnessing farmers protests. It is definitely not co-incidence but a well planned attack. Just couple days back we saw how the so called farmers wasted thousand litres of milk on road, they threw vegetables on streets. Crores of money was wasted and so called farmers were seeing laughing and enjoying.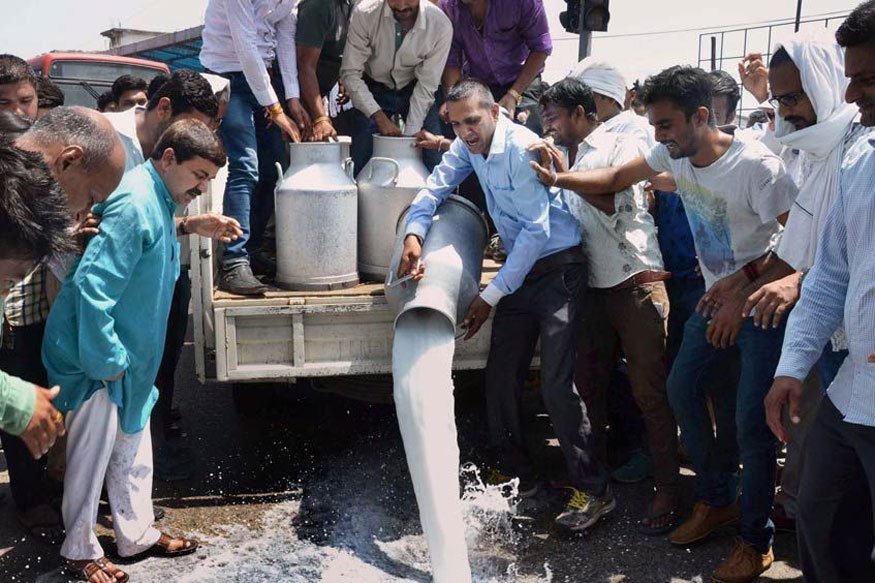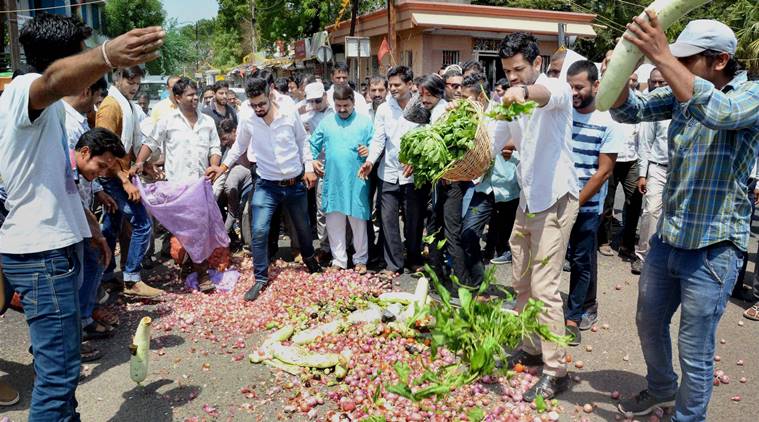 (Check the above pictures, do they look like farmers? they are all workers of the Congress party and mandi mafia).
The initially reports suggested that most of the people in the crowd were not farmers but Congress workers who were directing the protests in the Madhya Pradesh and Maharashtra. They started to attack buses with passengers and set the buses on fire.
WATCH THIS HORRIFYING VIDEO
This is a Chartered Volvo Bus – Indore to Bhopal – Attacked near Sonkutch (Dewas) …. Are these farmers?#CongressKaKhoonikhel pic.twitter.com/Hko9fJZtEe

— Nilesh Desai (@TheNileshDesai) June 7, 2017
They attacked people on streets, burnt hundreds of shops and even damaged private properties. The police in order to bring the situation under control opened fire and curfew was imposed.
But now the real face of these protestors has come out which shows that these people were not farmers but Congress party workers and general secretaries who were directly involved in the act.
@INCIndia secretary Jeetu Patwari. माँ की गाली देकर भोले भाले किसानों को हड़काते हुए। #CongressKaKhooniKhel@AmitShah @nisheethsharan pic.twitter.com/NhFRzKmRu8

— Rajneesh Agrawal (@rajneesh4n) June 7, 2017
The Madhya Pradesh police have also confirmed that there were no farmers in the protests but most of the people were motivated congress party workers.
MP Police says farmers not involved in rioting at Mandsaur it was Congress (I) Mawalis pic.twitter.com/eopBbL2s0z#CongressKaKhooniKhel

— Jiggs ? (@Sootradhar) June 7, 2017
A whats app group conversation has been exposed in which we can see Congress workers are seen directing their people to attack all the shops and get them killed.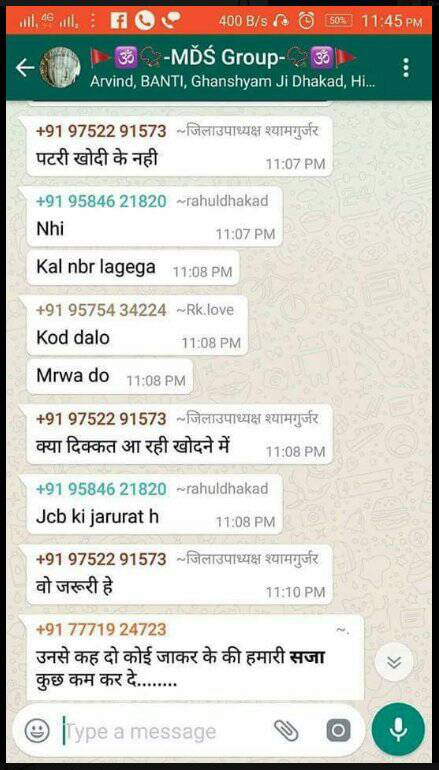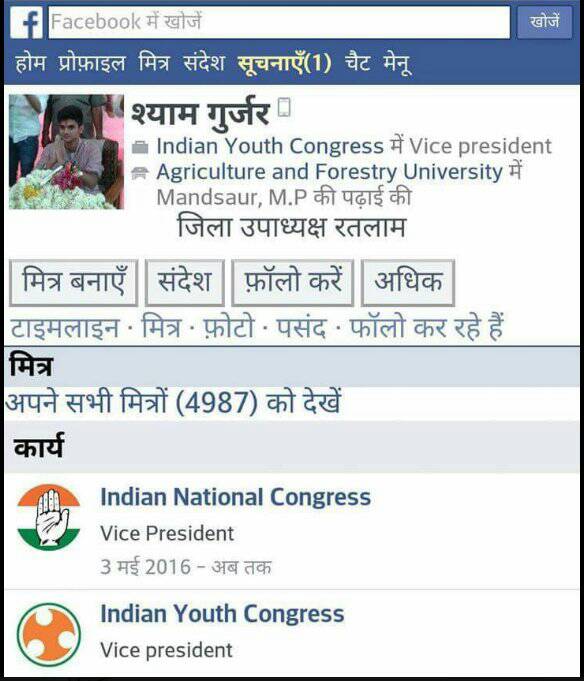 DP Dhakad, Congress leader who instigated rioters in Mandsaur. Last heard,
he is absconding. @mediacrooks #CongressKaKhooniKhel pic.twitter.com/YtozgAMcT0

— KarmicThrust (@karmicthrust) June 7, 2017
The Congress leaders even shared pictures of dead terrorists as farmers to provoke people and instigated riots. But these pictures are of terrorists who were killed in Kashmir area some days back by the Indian army.
These are massive proof which proves that Congress was directly behind instigating riots in Madhya Pradesh. The Intelligence Bureau had submitted a report last week that Congress was galvanizing many people to start a major riots in the name of farmers in BJP ruled states.
Madhya Pradesh election are due next year, Congress wants to use this opportunity to create a situation where farmers are targeted by state government so as to malign the BJP government as anti Farmers.
Their trick using people like Kanhaiya Kumar, Dalits, minorities and Azadi gang completely failed. After the NIA raids on separatists, the terrorists structure has completely collapsed and Congress desperately wants some issue to blame the Modi government and BJP government. This is a typical standard operating procedure of Congress before every elections.
They are playing a dangerous game with the blood of the farmers inside country and playing with soldiers life at the border. They will surely pay massive price for this.
---
Aishwarya S